5 tags
3 tags
Book recommendation: Light for Visual Artists by...
Today I'm going to give a book recommendation for anyone who is into lighting being for fine arts, photography or CG. Light for Visual Artists by Richard Yot Like 3 years ago when I was starting to get serious about becoming a CG Lighter I tried to find as many resources as I could through the internet. Books, blogs, anything really. There are a lot of resources but most of them seem to touch...
7 tags
Real Time Ray Tracing is almost here...
So… lately there has been quite a buzz about GPU/CPU real time ray tracing and the possibilities this will open for games, but also for films and commercials as well as for animation. Two of the main contenders are Octane from OTOY. An unbiased rendering application that is GPU driven and is proving to give very impressive results. It is both standalone and has versions for Maya and Max...
6 tags
Macro: A Neon Christmas
After taking a break from everything these lasts weeks and moving to San Francisco, at least for the holidays I saw this video and I wanted to share because I've been leaving the blog a little a side :D This is totally my kind of shots, I'm a sucker for the slow-motion-macro look and I always enjoy them. I've been always finding excuses why not to do one, but eventually...
6 tags
6 tags
HDRI Giveaway Day
Today I had some fun with my Nikon D7000 + Nikon 10.5 mm Fisheye Lens and the manfrotto QTVR with 360º Tactical VR.  After that I've spent the afternoon assembling these HDR panoramas and testing them out. So here are three interior HDR's that I give to you if you want them :D Interior 1: Montgomery Hall Classroom [DOWNLOAD Unclipped HDR Panorama] Interior 2: Montgomery...
3 tags
New Trends in CG Lighiting →
It's nice to read something that gives you assurance on your beliefs, and when it comes to CG lighting… I couldn't agree with this interview more… I always try to stress this to people that I talk about this too and although it might seem obvious, people who are beginning to learn this art form aren't fully aware of what they are really learning. It's not about...
3 tags
6 tags
How to get more out of Mental Ray
This post is a step by step on how to unlock the power of Mental Ray in Maya 2012. This post shows how to set up a Unified Sampling workflow using Mental Ray and Maya 2012.  This is nothing new there is a lot of stuff around the web about it. I'm just trying to condense it as much as possible as I have been using this workflow for one of my projects and it has become THE workflow to use...
4 tags
Layer Manager Gizmo in Nuke
This has been my first approach at building a gizmo inside of NukeX 6.3v8. The idea behind this gizmo has to do with the experience gained coding my Light Contribution Manager Tool. Having different lighting passes you are able to control the final look of the lighting within Nuke without having to re-render anything. Changes like intensity (Exposure) of some light pass or color can be easily and...
5 tags
A Single Shot Light Probe.
What is this? This is a solution for capturing light probes for integrating CG objects into a scene with one single photograph. No HDR photo-bracketing required. Why is this important? As we well know shooting HDR's for live action integration is a tedious process. Whether you are using the most rudimentary approaches of shooting mirror ball and gray ball references or you are using other...
5 tags
Transfer UVs from one object to multiple objects...
This past week I've been painstakingly UVing in maya some hard surface models that I've modeled for a new project I'm working on. One thing I found is that having a lot of repeated objects (for example buttons) transfering the UVs from one to the other was easy enough. Just go to Mesh > Transfer Attributes > Option Box and with the default options just change Sample space...
4 tags
Cinefex for the iPad, the wait is over.
Ever since I saw the first magazine apps for the iPad I dreamed of having a Cinefex magazine app for it. I thought it made so much sense. Since the beginning Cinefex has been THE vfx related magazine. It always has great insight on the years biggest VFX productions with in depth interviews with some of the greatest VFX supervisors and crews of the industry. The thing is while the information in...
6 tags
3 tags
Watch
Insane cinematic from French Studio Unit Image for the game Zombie U
4 tags
Custom shelves and Marking menus in Maya on a Mac...
The other day I was setting up my Maya 2012 Prefs on my new Mac and I was going crazy trying to find the prefs folder that maya has to set up your shelves and marking menus if you have any custom ones. So the deal is that basically that folder is in a directory that in Lion is hidden by default… so basically you have to set up Finder to display hidden files and then you can put them in...
6 tags
LCMT: Light Contribution Management Tool v 3.3...
Here is the second part of the LCMT series! For those of you who didn't read the first post, LCMT is a little utility tool that helps lighters in maya manage the contribution of the lights or light groups in their scenes.  It also lets the artist easily create render layers in maya with these different light groups and/or lights. This next video shows some more of these capabilities....
4 tags
LCMT: Light Contribution Management Tool vol. I
Hi there! The summer is starting and I just finished my first year at the Savannah College of art And Design.  In these couple of weeks I want to talk about some of the work that I've done in this last quarter. The first thing I want to talk about is the LCMT. LCMT stands for Light Contribution Management Tool. It is basically a tool for lighters that use Maya to light. The main premise...
6 tags
The train has come...
It's been a long long time since I've posted anything. I've been very busy lately but today finally I'm proud to present the project that I've been working on for quite some time now! It is a VFX shot envisioned by me a some months ago. With the help of Kevin George and Ross Macaluso we've brought that idea to life in this minute and a half sequence. If you...
6 tags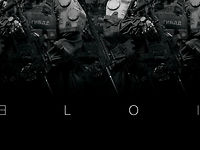 8 tags
6 tags
Steve LaVietes visit
Today I had the chance to see Steve LaVietes at SCAD. We got this e-mail yesterday that he would be in to talk a little bit about Katana.  He is one of the main developers of Katana. He has worked at Sony Imageworks for over 12 years and the thing is that he is a former Student and Professor at SCAD. He had a ton of annecdotes about his years as a Student/Professor and also about his professional...
2 tags
8 tags
Great Vacation Short Films
Lately I've been enjoying my holidays before I move to the US to study a MA at SCAD. I did a trip with a great friend of mine that was 24 days long and more than 5000 km. (3,106.856 mi.). We filmed some stuff and did over 800 photos.  So I want to show you some guys that have done an amazing trip and have created 3 short films about their awesome trip. MOVE LEARN EAT So...
4 tags
EBOY @ OFFF 2011 Barcelona (Episode 3)
The EBOY Lecture was Saturday June 11th in the Roots Space at OFFF 2011 held in Barcelona.  There is no better way to describe Eboy than to let them do it themselves: eBoy is Kai Vermehr, Steffen Sauerteig and Svend Smital.We create re-usable pixel objects and take them to build complex and extensible artwork. And we make toys. Basically that is it. But don't let the simplicity of...
5 tags
Marian Bantjes @ OFFF 2011 (Episode 2)
Today I want to talk about how Marian Bantjes inspired me deeply. Her lecture at the OFFF 2011 was Friday, June 10th in the ROOTS space. For me she was unknown, I hadn't seen any of her works before but I still went due to the importance a lot of the attendees to the OFFF festival told me she had. So I got my self a pretty good seat and prepared to be Inspired! She began her lecture by...
5 tags
The Mill @ OFFF 2011 (Episode 1)
The motion design division of the Mill talked at the OFFF 2011 held in Barcelona. It was Thursday, June 9th at the BIS space. At first I was expecting a more VFX talk, but rapidly discovered this division inside the Post-House the Mill. They talked about who they were, what they did and how they did it. This division is called "the 4th floor" as they are a series of digital and motion...
6 tags
OFFF 2011 Barcelona Post Zero
This lasts days: 9-10-11th of June I was able to assist to the OFFF Festival in Barcelona. The tickets were sold out for 4 months… so the only way of assisting was doing some good old volunteer work! And that is what I did. So this days I'm going to write about the experience I had being there and how I got inspired from lot's of the great artists that came to this festival.  ...
6 tags
7 tags
Champions League Final: FCB vs. MnU
5 tags
Ghetto window scanning
Some time ago (for christmas) I recieved a Mini-Diana from my best friend. You can read my review here. It is a little-but-oh-so-cool camera. So far I've developed 3 film rolls. And I wanted to talk about the experience I've had since there is a lot of people trying out these type of cameras (lomography cameras) for the first time. First Attempt: First Roll ->Everything ok I got...
3 tags
Tron Inspired Barça Toons
Here is a little taste of the Tron inspired clip of the Barça Toons made by MUF Animation. (Click on the image to see the making of)
4 tags
Entering the Void with BUF
Today I want to talk about a movie and a VFX studio. The movie is "Enter the Void" by the French Director Gaspar Noé. The VFX studio is the one that made this project possible: BUF. (This is going to be a long one so hang on!) First of all let's talk a little bit about the movie. The sinopsis of the movie is pretty simple, a young drug dealer is killed in Tokyo and his spirit...
4 tags
Limitless review
It's been a while since I've done any "movie review" but the other day I went to see a movie that I wanted to see for some time. The movie is "Limitless" and the idea behind the movie was what really got me interested in the first place. A drug that makes you access an 80% more of your brain? Who wouldn't want to try that. The movie is nicely constructed...
...
I haven't been writing much because I've been working like crazy these past months. So next week or so… I'll try to post a little 'making of' of the last project I've been working on… I can only say it has a lot of light-streaks, light-cycles, and glows! :D See you soon! 
3 tags
5 tags
And the Oscar Goes To...
Yesterday I watched "Black Swan" completing my veiewing of all of this years Best Picture Nominees for the Oscar's.  This is my little review of all these movies: 1. Inception: For me the best one by far… The concept is amazing. It is amazingly built, the photography, the VFX, and the soundtrack is so immersive! The only movie that you come out of the cinema a different...
1 tag
Best Movie of 2010 Oscars Review (Coming Soon)
The Oscars are coming soon (February 27th) and this year having only one movie left to see all the movies nominated for best Movie I will give my opinion on them. Next week I'll go see the last one I have on my list: Black Swan See you soon!
Gasland Not just a documentary... a real problem
Yesterday I had the chance to see this documentary and it left me with an eery sensation. It is a real problem what the documentary exposes and it's kind of sad to see how we are destroying everything that nature has given us… 
3 tags
Watch
I really enjoyed this video the other day! And to start the week what better to have some robots dance to the rhythm of some cool music? The song by the way is from Late of the Pier and it's called Space & the woods!  Happy crapy monday!
3 tags
1 tag
Slice of happiness
4 tags
Diana Mini Review
These Holidays I've had the privilege to get a gift from a great friend of mine. It was a Diana Mini from Lomography. As they say in the Lomography community say:  "We are a global community whose strong passion is creative and experimental analogue film photography." They comercialize a ton of analog "Toy Cameras". They recieve this name because they are cameras...
3 tags
3 tags
Best of the Year 2010 by Fubiz
Hi there!!! New Year's Eve is coming and a new year will be in our lives. So naturally it's time to look back at our year! And I just wanted to point out the great recopilation of this year's inspiration made by Fubiz a french site that gives (as they say) "A daily dose of inspiration".  And it's true I've seen some great things there and now seeing this...
Watch
Merry Christmas from me to you!!!! I just wanted to wish you some great Holidays and that your 2011 is as good or even than this amazing 2010!  This video is a little christmas vid from video creators the Daniels! Very nice video :P
3 tags
Watch
Today I want to talk about the Moleskine Film Journal. This Notebook is specially designed as a blank film critique book for you to fill it with your own and personal movie reviews.  When I saw it I thought instantly that it would be perfect for me, being the passionate film-lover that I am. I use it to review the movies I got to see on the cinema and to keep track of all the other films I...